Bio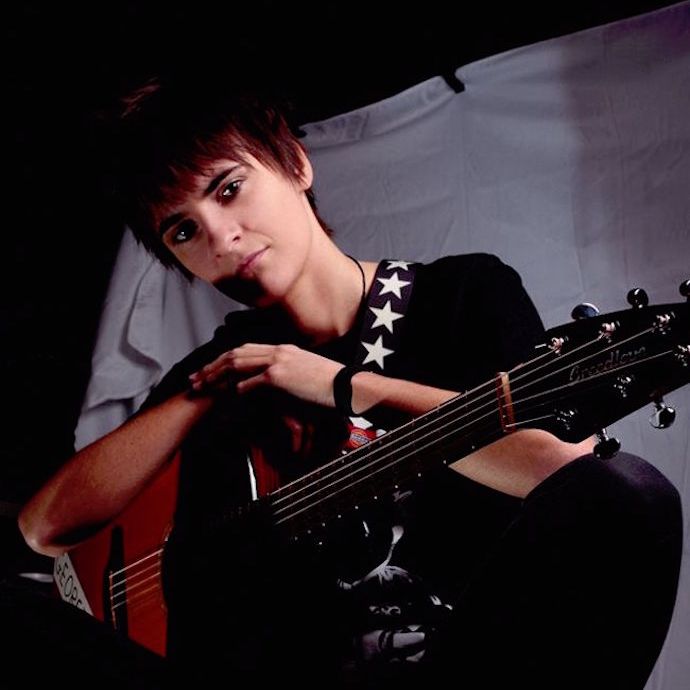 Georgia Maria: The story so far...
"I sense she may be a name to watch out for" - Ray Jones, Time Out/Talentbanq
"A truly gifted guitarist" - Jay Stapley, professional session guitar player (Roger Waters, Mike Oldfield)
                  Described as "Joni-meets-Joan-Jett", London-based, turbocharged rocker Georgia Maria first appeared on the scene at the onset of 2019, armed with her distinctive brand of ultra-melodic, prog-tinged folk-rock. The Camden native - already something of a veteran with years of experience playing in bands and doing guitar sessions and function gigs - channels her diverse musical experiences and "hands-on" education, into a sound that combines classic folk songwriting savvy with rock'n'roll intensity and an undeniably infectious dose of front-and-centre-stage, foot-on-the-monitor attitude.
                  As a teen Georgia gained a following on YouTube with home videos of her lead guitar playing, so impressing one couple in Canada that they gifted her with a home-made guitar designed especially for her, which she plays to this day. A move to London's long-standing music mecca of Camden Town at the close of 2018 prompted a move towards a true calling: finally writing and performing her own material. An exuberant, yet fiercely committed live performer with a voice often compared to PJ Harvey, Grace Slick and Mac-era Stevie Nicks, Georgia has some 600 gigs already under her belt (172 in 2019 alone), and it shows.
                 Georgia has performed at Latitude Festival, Standon Calling Festival and at renowned London venues including the Fiddler's Elbow, the Dublin Castle and the Bedford, has been featured on BBC Introducing radio, and has opened for progressive rock band The Room at Jagz Ascot as well as cult folk singer-songwriter Beans On Toast at Pryzm Kingston. Whilst gigging and writing extensively, she unveiled her debut release, Musketeers, recorded with award-winning producer Dax Liniere, at the close of 2019 - closely followed by a string of new singles and homemade videos throughout 2020.
In 2021, Georgia emerged from the hellfire of the COVID-19 pandemic as the frontwoman and lead guitarist of a new three-piece rock band - unveiling her EP, Only One Another, with a sold-out launch night at the Hope and Anchor. The band headed into the studio, with a full-blown avalanche of new music set to be released upon 2022…
"End-of-the-world songwriting and bellowing pipes" - SLAP Magazine
"A musical machine to say the least" - Karl Widgerane (A Mere Grain Of Sand)
"Sharp-edged ethereal magic" - Kiwis Review
"Progressive, melodic, accomplished, exceptional" - Indie Top 39